The creation and presentation of collaborative projects files to funders
Cimbiose gather top experts in the international scientific community to form the project team. Cimbiose structures the project, defines the role and responsibilities of each team member and assigns each task a realistic budget.
Cimbiose is also responsible to collect, synthesize and format the proposal and write the consortium agreement.
Finally, Cimbiose presents the proposal to the funders and monitors the project.
Project management



In collaborative research, to allow researchers to fully devote themselves to their work, and that the project runs smoothly on time and on budget, Cimbiose remains and acts in all phases of the project implementation. Cimbiose develops the planning, organizes technical, scientific and information meetings, establishes information and communication technologies (video conferencing, teleconferencing, extranet) and produces reports. Cimbiose also ensures the coordination of various stakeholders, organizational, institutional and scientific experts ...


For SME, regarding research projects within an enterprise, Cimbiose helps in the definition of clear and measurable objectives, defines the individual tasks to achieve those objectives and put in place the means and metrics to monitor progress to free up CEO time, to optimize internal and external resources and to improve the quality of the projects, .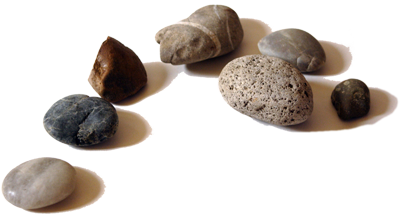 Counseling
Cimbiose uses its project management experience, its side thinking capabilities and its problem solving abilities to help its client.
Hence, Cimbiose can realise status analysis to advocate for process improvement, can help to implement complex consultations, may conduct training activities or may develop technological monitoring...
Health

Thanks to its experience in health research and international project management, Cimbiose can help you set up studies and recommendations in the health area. Specifically Cimbiose has already participated in prospective studies in public health (health of African women), in comparison studies between the management of health data in France and in the USA, in the establishment of the consultation on the deployment of TeleNeuro in Ile de France, in the  implementation of Telestroke in Burgundy, It has helped seting up a monitoring unit at the University Hospital of Toulouse and has evaluated changes in customer relationship for the pharmaceutical industry.

 

Information and Communication technologies (ICT)

With over 15 years experience in information and communication technologies, Cimbiose can provide expert advices on all questions relating thereto, be it on your strategy thru a master plan or for a specific project. Cimbiose performs deep analyses for you, identifies needs, explores solutions and offers you the best suited options. Depending on your needs, Cimbiose can also manage various intervants during the implementation of selected projects. For example, Cimbiose has defined the information system of a lab without wall, has set up the dashboards of an heavy IS  project for an institute and helped the establishment of information "best practices" in SMEs.